AUTO
Monday morning, you're late for work and the car keys are dangling from the ignition of your locked car.
Don't panic – call Harvey's Lock & Security.
From 24 hour locksmith services to making replacement keys, we've got you covered when it comes to automotive security.
South Dakota has one of the highest vehicles per capita ratios in the US, proving we not only love our automobiles, we depend on them daily! It only makes sense that automotive security continues to be one of our most popular areas of expertise.
---
Why do so many people rely on Harvey's Lock & Security when they're in a bind?
24 - 7 - 365 Service

It never fails, car keys are always locked in the car when you're running late and the car door is always impossible to unlock when your arms are full of groceries. That's why Harvey's Lock & Security maintains a service fleet on call 7 days a week for 24 hour locksmith services and experienced specialists at your disposal. With our service fleet, we're able to service not only Rapid City but all of western South Dakota and neighboring states.
We're the experts.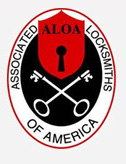 Dedicated to professional standards, the folks at Harvey's Lock & Security are active members in the Associated Locksmiths of America Inc. (ALOA), an international, professional organization of highly qualified security professionals. Representing the highest business and ethical standards, ALOA proficiency certified locksmiths exhibit professional knowledge and skill.
We've serviced the Black Hills for more than 58 years and we understand the importance of security.